Sep 15, 2020 • 1HR 12M
🎧: Talking shit w/ the infamous Danny
The Maybe Baby podcast is a a mixed bag of interviews, advice, and unfiltered thoughts on the topics of culture, politics, the internet, and being alive. It's a supplement to my weekly written newsletter. New episodes every Tuesday.
G'day and welcome to the Maybe Baby podcast,
In today's episode I chat with my good friend Danny about everything from peeing in the shower to middle school style, fashion week, and the point of siblings (he's an only child). Around the 20-minute mark we tell the famed story of when I took Danny to a fashion show, one of my favorite New York memories. I met Danny through my brother, Andy, whom we refer to a lot throughout our conversation. Danny's worked a lot of odd jobs in New York, but mostly does woodworking. He's the handiest of my friends and is typically covered in dirt. He's also a deep thinker and an absolute weirdo; there are things he said to me years ago that I still think about all the time. I love talking to Danny and I hope it's just as fun to listen.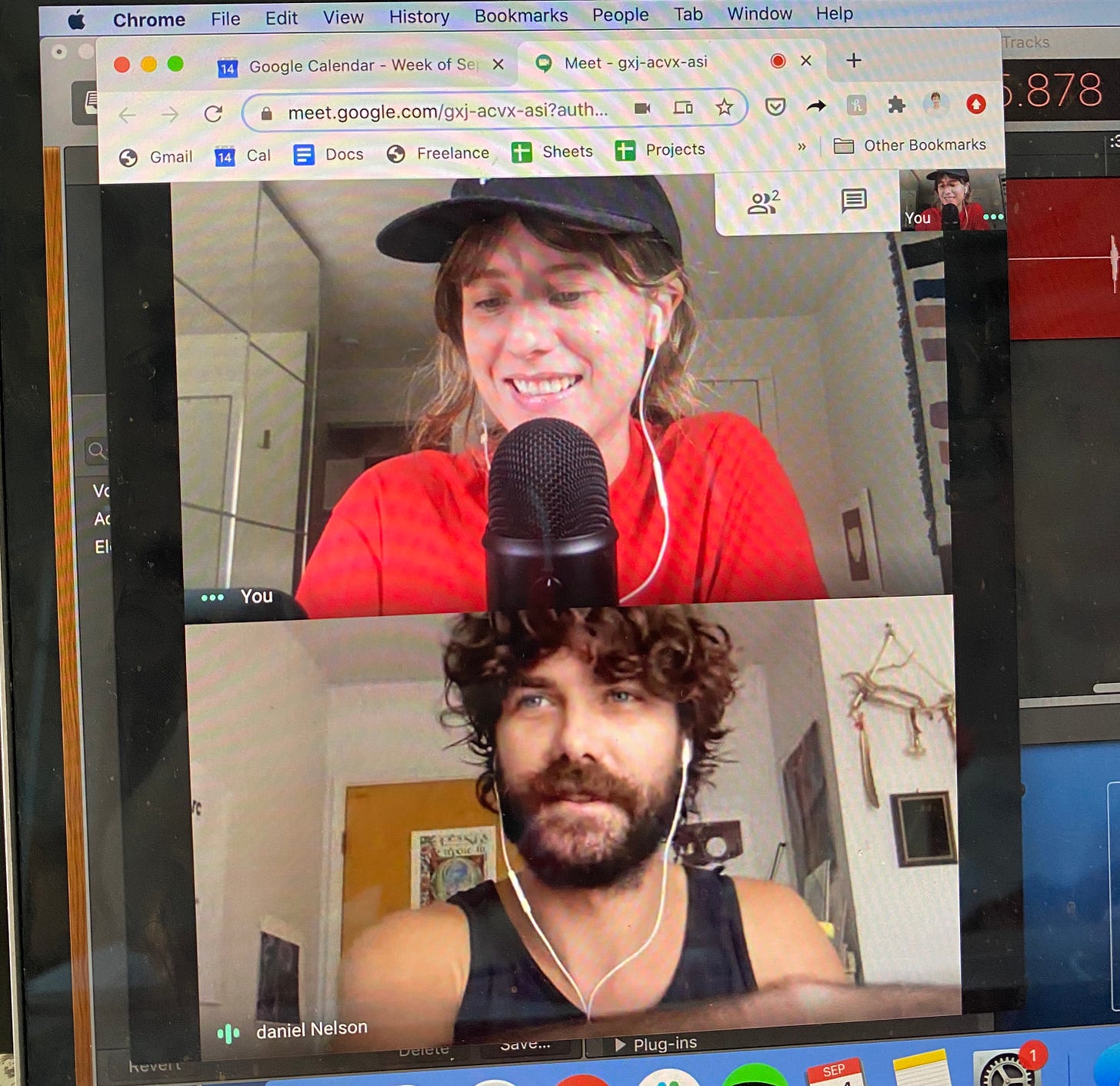 Links to things we mention:
-Danny's extremely popular and divisive Money Diary for Man Repeller
-This insane 5-Minute Crafts video
-The "Fade" music video featuring Teyana Taylor
-Rae Sremmurd's "Somebody Come Get Her"
The last 10 minutes are an audio reading of Newsletter #23: Sitting in the shower, which we reference loosely throughout the chat.
Hope you like it! And thank you so much for supporting Maybe Baby.
Haley
Don't forget you can click "Listen in podcast app" below the player to listen to the episode within your preferred app. After you select which app you want, it will open and you'll be prompted to click "subscribe" to a weird, long numeral (it looks like that because it's a private feed for paying subscribers, so it's not searchable). Then you can use that feed going forward!